Buies Creek First Baptist Church is here for you as you pursue your education and seek God's directions for your life. We want you to find a place to connect, serve and lead.

Sunday Morninng
We meet on Sunday mornings from 9:45 - 10:40 a.m. in room 306 (undergraduates) / room 302 (graduate)
for Bible Study. Worship on Sunday morning begins at 11:00 a.m.


Small Group Bible Studies
Wednesday Nights, the college group dives deep into the Gospel to examine its application in our daily lives. Join us for a meal at 5:45 p.m. and Bible study at 6:30 p.m. in room 306.

Thursday Nights at 6:00 p.m. in connection with the Department of Spiritual Life at Campbell, Pastor Mike leads a Small Group in the church library.

Creek Worship
Creek Worship is a once-monthly worship service with Buies Creek First Baptist Church, Grace Community Church, Neill's Creek Baptist Church, Memorial Baptist Church, and Lillington Baptist Church. Worship is hosted at either Buies Creek First Baptist, or Memorial Baptist on the Campus at Campbell University.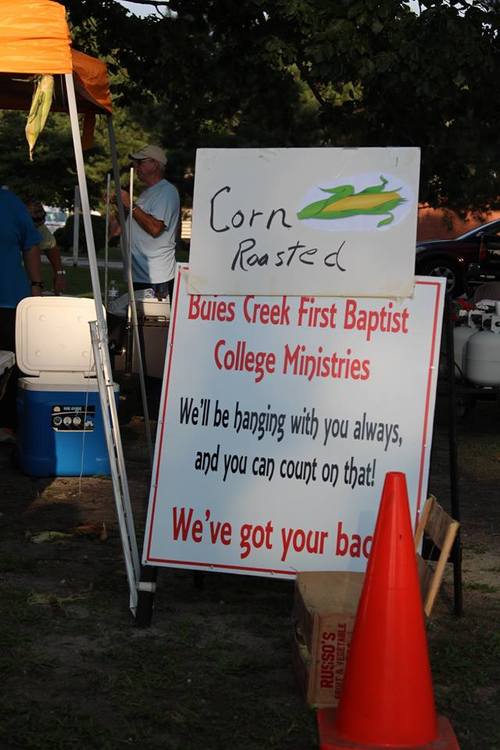 BCFBC College Winter Retreat
How are you leveraging your influence? Join us for a weekend of developing your influence to help others become like Jesus.

The details:
Date: Jan. 17-20
Location: Beach
Cost: $50
Registration:Deadline: Jan. 12